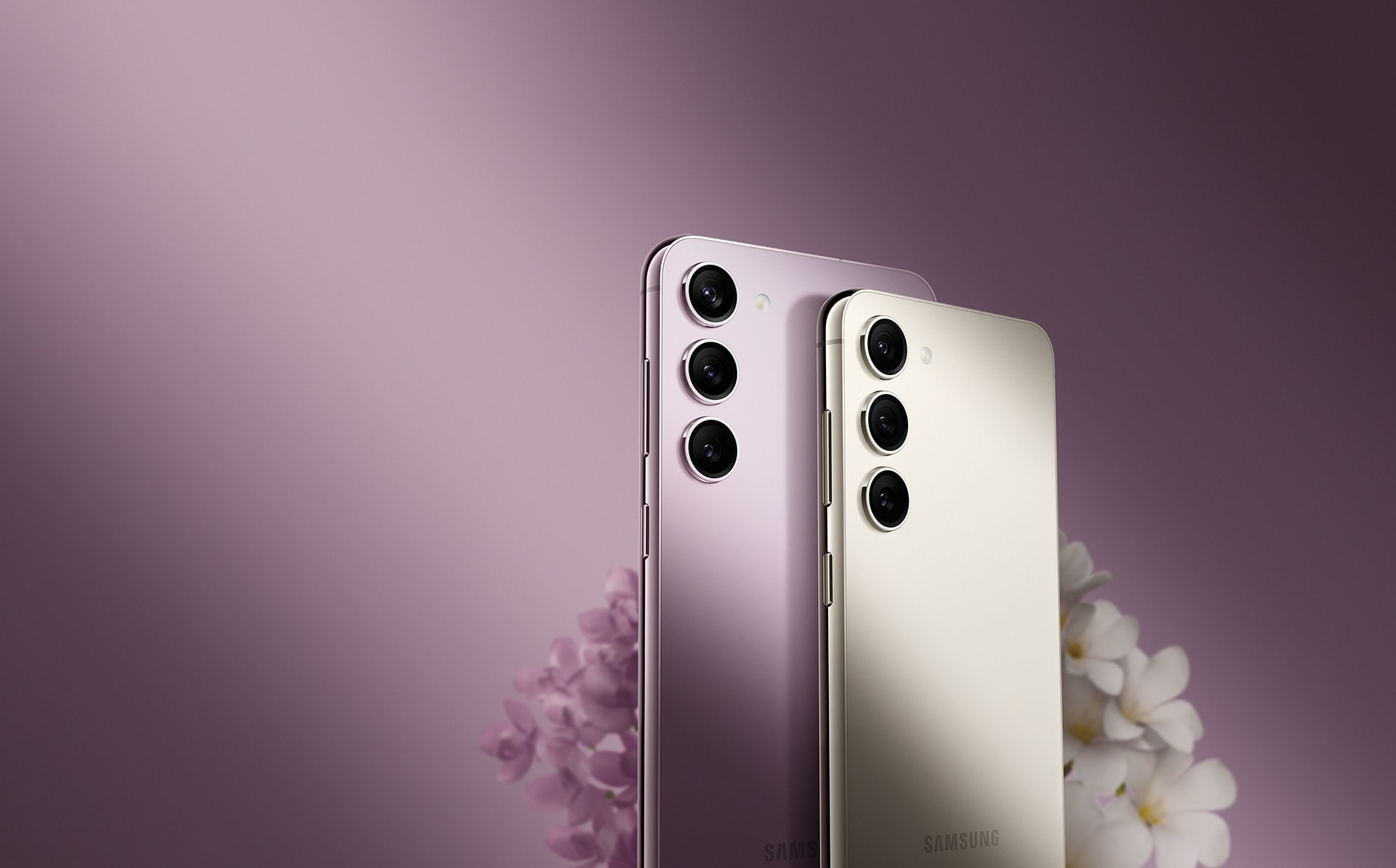 Galaxy S23 | S23+
"Meaningful design changes while keeping the devices gorgeous"
From Forbes. ©2023 Forbes. All rights reserved. Used under license.
COLORS
Down to earth tones
Slip into something a little more special. Fresh new colors inspired by nature are turned into natural dyes and infused into the polished metal frame.1,2
Two Galaxy S23 plus phones in Lavender. One stands upright and is seen from the rear. The other phone is seen from the side to show the floating camera design.
MATERIALS
Designed with the planet in mind
Unbox the change you want to see in the world. Crafted with recycled glass and PET film and colored with natural dyes, each phone is tucked into a box made of recycled paper and paper-based protective film.2,4,5,6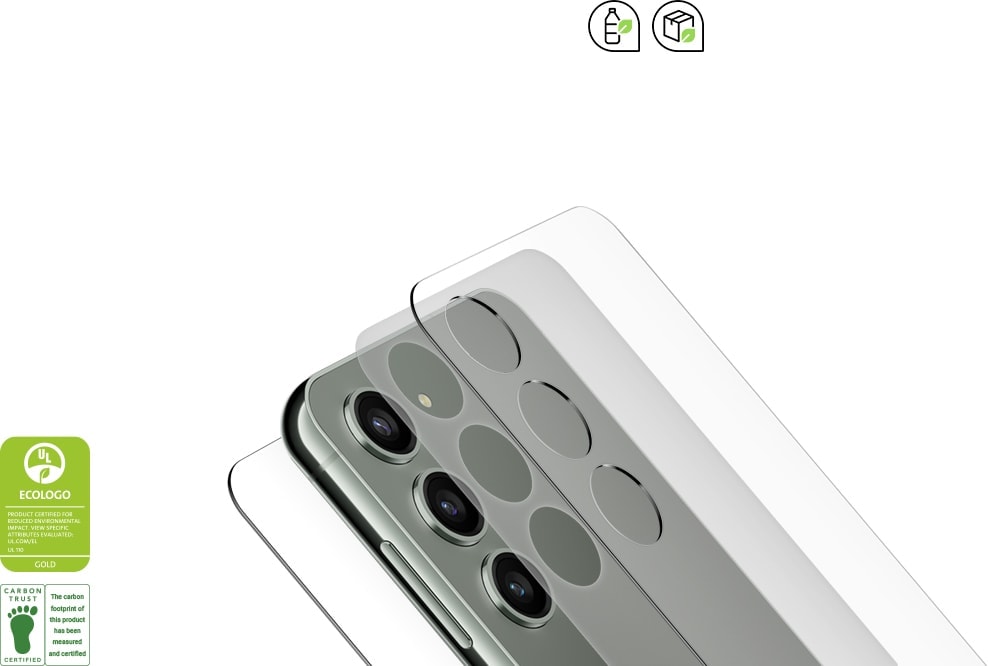 RECYCLED GLASS

RECYCLED PET FILM

RECYCLED GLASS
*Galaxy S23 series devices sold, distributed, and/or produced for the US market have received UL ECOLOGO Certification in accordance with UL110 Standard for Sustainability for Mobile Phones.
*The Carbon Trust has measured and certified the cradle-to-grave carbon footprint of Galaxy S23 Series devices, including manufacture, distribution, use and eventual disposal. This has been certified to PAS2050, an internationally recognized standard.
DURABILITY
Designed to be durable
With Corning® Gorilla® Glass Victus® 2 on the Front and Back glass and a frame forged from the most durable Armor Aluminum ever put on a Samsung Galaxy smartphone, this design is as functional as it is fabulous. Plus, Galaxy S23 and S23+ come with an IP68 rating for dust and water resistance.
*Back glass does not include camera glass. Frame does not include volume and side keys or SIM tray.
*Galaxy S23, S23+ and S23 Ultra are rated as IP68. Based on lab test conditions for submersion in up to 1.5 meters of freshwater for up to 30 minutes. Not advised for beach or pool use. Water and dust resistance of device is not permanent and may diminish over time because of normal wear and tear.
01

CORNING® GORILLA® GLASS VICTUS® 2
Shoot
your
shot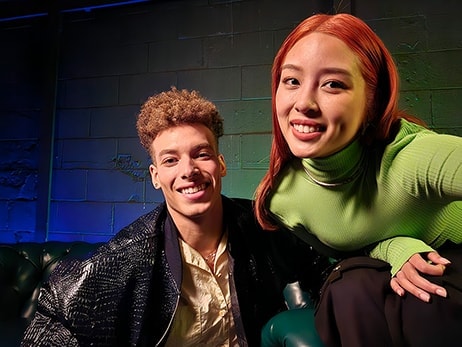 #withGalaxy
Seize the day and capture the night. Head out with the Pro-grade Camera in hand, equipped with a high-resolution sensor and intelligent, light-absorbing pixels for clear snaps, at any hour.
rear camera
10MP

3x Optical Zoom Telephoto Camera

50MP

Wide-angle Camera

12MP

Ultra Wide Camera
front camera
NIGHTOGRAPHY CAMERA
More light for your night
Get ready for a Gallery full of epic night shots everyone will want. Nightography's enhanced AI keeps details clear, so low light photos and videos will be bright and colorful from dusk to dawn and back again.
#withGalaxy
The Front Camera's Dual Pixel technology focuses faster and more accurately, even in low light. Object-based AI delivers authentic color for selfies that rival in real life.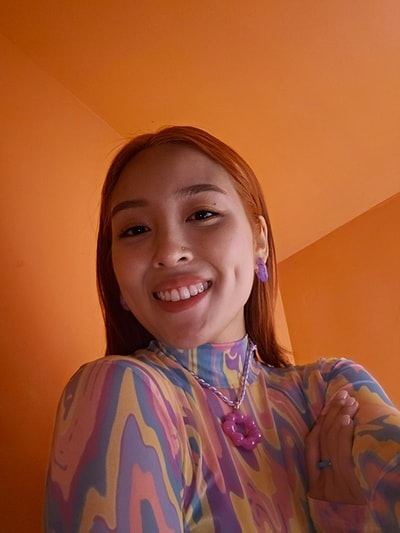 #withGalaxy
It's not just stills that dominate the dark, you're getting pin sharp night videos, too. Now, even the Front Camera has the skills to clearly capture clips of you and your friends after the sun sets.
#withGalaxy
HIGH RESOLUTION
Get all the deets
The 50MP Wide-angle Camera works hand-in-hand with a powerful chip, rapidly combining frames to extract bits from each into a single hi-res photo. Add in Detail Enhancer technology and you've got quality so sharp, you'll keep zooming in for more.
#withGalaxy
EXPERT RAW
Now you're a shooting star
When it comes to epic photos, the sky's the limit. Open Expert RAW to capture in hi-res RAW format, delivering bright and detailed shots.6 Then look to the stars as the camera pulls in light to snap constellations and planets with breathtaking clarity.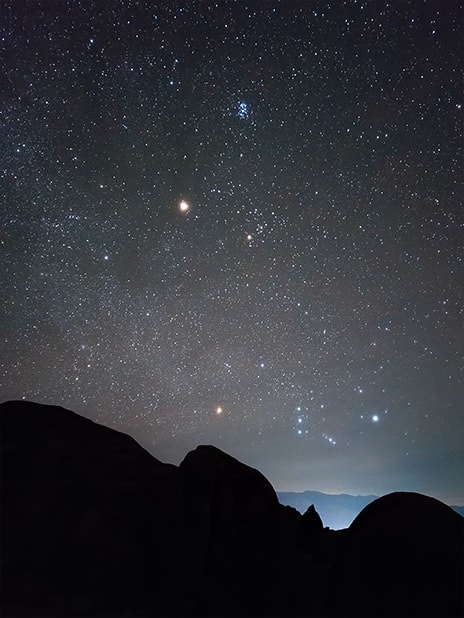 #withGalaxy
PHOTO REMASTER
Turn misfires into masterpieces
Head to the Gallery to enhance dark, blurry images and even upscale childhood photos or pictures you picked up online. And now you can revamp fuzzy GIFs, reducing noise and upping clarity to keep your loops looking fresh.
Photo Remaster makes a dull and blurry photo sharper and more vibrant.
Be inspired from Galaxy S23 Series Gallery. Snap epic moments from selfies to starry night skies.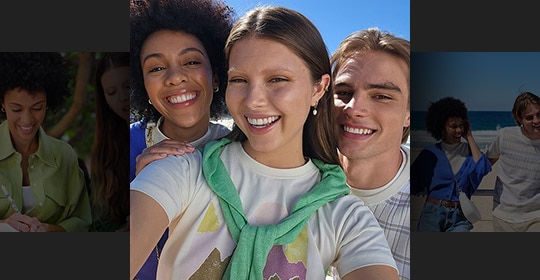 #withGalaxy
When stopping's not an option, this revolutionary chip powers your phone to deliver better gaming and video streaming, with extended battery life to carry you through the most epic of days.
*Image simulated for illustrative purposes. Actual UI may be different.
World's fastest Snapdragon7
Snapdragon® 8 Gen 2 Mobile Platform for Galaxy
*Snapdragon is a product of Qualcomm Technologies, Inc. and/or its subsidiaries.
*Snapdragon is a trademark or registered trademark of Qualcomm Incorporated.
BATTERY
Unlock even longer gameplay
Call it a night? Nah. Game on and binge-watch your favorite shows with a long-lasting and fast-charging battery.
*Image simulated for illustrative purposes. Actual UI may be different.
DISPLAY
Glare be gone
Game or stream anywhere with adaptive outdoor visibility delivering optimal color and brightness, in any light.
8
Adaptive 120Hz smooths the scroll, while Eye Comfort Shield keeps your eyes from getting tired, even as you view in the dark.
*Image simulated for illustrative purposes. Actual UI may be different.

PRIVACY
Your Privacy. Secured.
KNOX VAULT
Save sensitive info in a safe within a safe.
With Knox Vault, your private data is secured and protected. Passwords, biometrics and other security-critical information are protected by secure hardware isolated from others. Don't compromise and take charge in this data-driven world with Galaxy's built-in protection.
*Image simulated for illustrative purposes. Actual UX/UI may be different.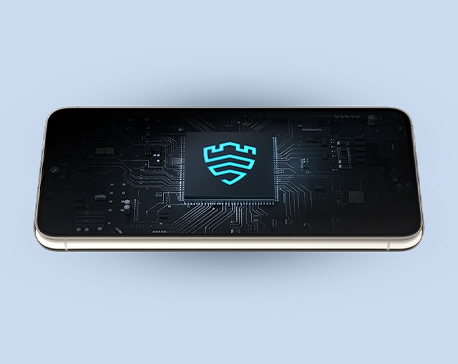 SECURITY AND PRIVACY DASHBOARD
Check in on your digital privacy in one place.
Run a comprehensive scan of your phone's privacy settings. Even choose which apps have permission to use what and when.
*Image simulated for illustrative purposes. Actual UX/UI may be different.
SMART SWITCH
We made keeping your data easy
In just a simple Wi-Fi transfer or quick log in to your Samsung Account, you're all set. In even fewer steps, carry over your apps, photos, messages and more from any OS to your new phone.
9,10
*Image simulated for illustrative purposes. Actual UI may be different.
TRADE-IN
Trade in to trade up
Swap the phone you have for the Galaxy you want. See how much you could save on a new Galaxy S23 or S23+.
*Terms and conditions apply.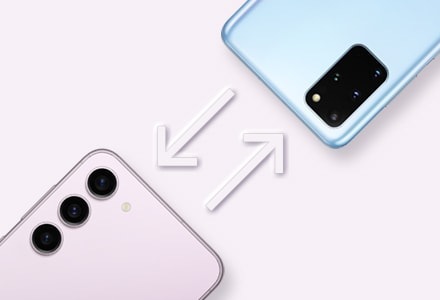 PC CONTINUITY
Multi control makes multitasking easier
When the ideas are flowing, team up your phone and PC for a 2-for-1 experience. Without switching your mouse, keyboard, or touchpad, you can drag and drop, copy and paste and type on both devices for your most efficient screentime yet.
11,12,13,14
*Image simulated for illustrative purposes. Actual UI may be different.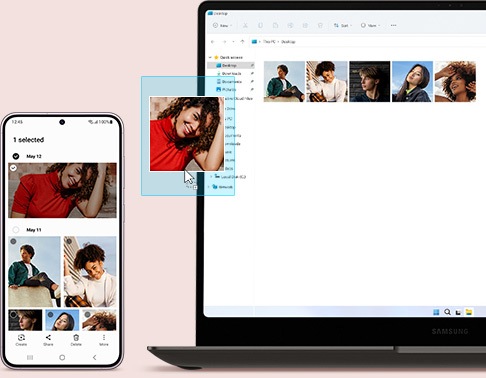 ONE UI
Your Galaxy, the way you like it
Now it's easier than ever to set your phone up just for you. One UI maximizes customization, allowing you to pick almost every detail, from lock screens and themes to widgets and notifications.
*Image simulated for illustrative purposes. Actual UI may be different.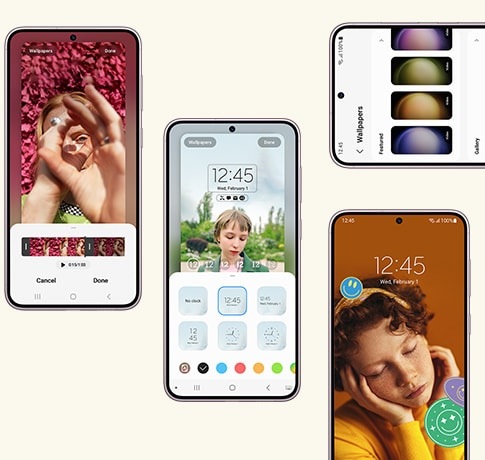 SAMSUNG WALLET
Samsung Pay got even better. Meet Samsung Wallet
Samsung Pay has gone next level: introducing Samsung Wallet. Quick-launching and secure, it holds your essential items like keys, IDs and tickets while protecting your personal data. Welcome to your new digital life.15
*Image simulated for illustrative purposes. Actual UI may be different.
SAMSUNG HEALTH
Wellness done your way
Begin your journey toward your personal health goals with Galaxy Watch5 and your phone.16 Track sleep, exercise, body composition and more in Samsung Health to bring out your best self.
*Image simulated for illustrative purposes. Actual UI may be different.
*GPS route feature only available on Galaxy Watch5 Pro.
*Requires GPX-format route file to be imported for hiking or cycling and route to be set as target in Samsung Health settings.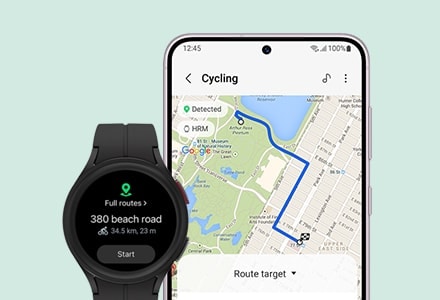 ACCESSORIES
The right kind of extra
Frequently Asked Questions
Color availability may vary depending on country or carrier.
Dyes for anodizing the metal frames are made of 10% natural dye.
The front and back glass contain an average of 22% recycled content. The back glass deco film contains a minimum of 80% recycled content. The above measurements are based on weight.
Glass PET film and recycled glass received environmental claim validation (ECV).
Paper packaging is made of 100% recycled paper, excluding the seal label and shrinkage vinyl. Window protection paper is made of 100% recycled paper. Measurements are based on weight.
Expert RAW must be downloaded separately from the Galaxy Store, for free, before use. Supported on S23 Series devices, S22 Series devices, S21 Ultra, S20 Ultra, Note20 Ultra, Z Fold4, Z Fold3 and Z Fold2.
As of February 1, 2023, based on specs and industry benchmarks conducted by Qualcomm Technologies, Inc.
The Dynamic AMOLED 2X display with Vision Booster on Galaxy S23 and S23+ received a certification from VDE Germany for 100 percent Mobile Color Volume in the DCI-P3 color range, which means your images aren't washed out and you'll get unbelievably vivid colors regardless of differing levels of brightness. The display can achieve peak brightness of up to 1750 nits, improving the contrast between dark and light aspects of digital content for a more brilliant picture quality, with a 3,000,000:1 contrast ratio to make your mobile experience more immersive.
Quick Setup only supported on Galaxy S23 series models running One UI 5.1 or later and Android M or later.
Wired transfers require at least Android™ 4.3. iOS 5 or older Android OS must use wireless transfer options. If you do not have the required USB cable/connector for a wired transfer to Galaxy, you can also use wireless transfer options. Open Smart Switch Mobile in "Settings" on your new Galaxy phone or download Smart Switch app from Galaxy Store. Data and content available for transfer may vary by OS. The data of the Galaxy device is backed up and restored to the storage device. Use PC backup through Smart Switch PC or SD card backup function of Smart Switch Mobile.
Multi control is available only on select Galaxy smartphones with One UI 5.1 or above, Galaxy Tab devices with One UI 4.1 or above and Galaxy Book devices launched in 2021 or later with either Samsung Settings v1.5 (Intel) or Samsung Settings v3.3 (ARM).
Some function availability may vary by device model.
Some Multi control actions may be unavailable in certain apps.
Samsung account login required. Wi-Fi and Bluetooth connection required.
Availability of Samsung Wallet may vary depending on country or device model. Supported items may vary by country.
Intended for general wellness and fitness purposes only. Not intended for use in detection, diagnosis, treatment of any medical condition or disease. UX/UI may vary depending on software version, model, region, among other factors. GPS route feature is only available on Galaxy Watch5 Pro.
Typical value tested under third-party laboratory condition. Typical value is the estimated average value considering the deviation in battery capacity among the battery samples tested under IEC 61960 standard. Rated capacity is 3785mAh for Galaxy S23, 4565mAh for Galaxy S23+ and 4855mAh for Galaxy S23 Ultra. Actual battery life may vary depending on network environment, usage patterns and other factors.
Compared to Galaxy S22 and S22+.
Snapdragon is a product of Qualcomm Technologies, Inc. and/or its subsidiaries. Snapdragon is a trademark or registered trademark of Qualcomm Incorporated.
Based on Samsung internal lab test conditions with pre-release version of given model connected to earphone via Bluetooth under default settings over LTE. Estimated against battery capacity and measured voltage over battery power consumption during video playback (video file resolution 720p, saved on device). Actual video playback time varies by network connection, settings, video file format, screen brightness, battery condition and many other factors.